()
()
()
()
()
()
()
()
()
()
()
()
()
()
()
()
()
()
()
()
()
()
()
()
()
()
()
()
()
()
()
()
()
()
()
()
()
()
()
()
()
()
()
()
()
()
()
()
()
()
()
()
()
()
()
()
()
()
()
()
()
()
()
()
()
()
()
()
()
()
()
()
()
()
()
()
()
()
()
()
()
()
()
()
()
()
()
()
()
()
()
()
()
()
()
()
()
()
()
()
()
()
()
()
()
()
()
()
()
()
()
()
()
()
()
()
()
()
()
()
()
()
()
()
()
()
()
()
()
()
()
()
()
()
()
()
()
()
()
()
()
()
()
()
()
()
()
()
()
()
()
()
()
()
()
()
()
()
()
()
()
()
()
()
()
()
()
()
()
()
()
()
()
()
()
()
()
()
()
()
()
()
()
()
()
()
()
()
()
()
()
()
()
()
()
()
()
()
()
()
()
()
()
()
January 25, 2021
What You Need to Know Today:
Initial jobless claims in regular state unemployment programs declined–on an adjusted basis–by 26,000 to 900,000 for the week ended January 16, the Labor Department announced today, January 21. On an unadjusted basis, initial claims for unemployment dropped by more than 151,000 to 960,668. Continuing claims in state programs–the number of people receiving ongoing jobless benefits–decreased by 127,000 to 5.05 million in the week ended January 9. In the week ended January 2 there were 3.03 million continuing claims for Pandemic Emergency Unemployment Compensation, which provides federal extended jobless benefits for those who have exhausted their regular state benefits
read more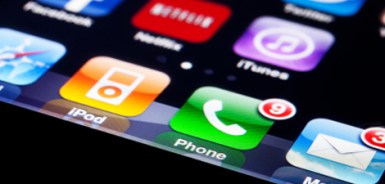 This week brings fourth quarter earnings reports from Microsoft (MSFT) on Tuesday, and Apple (AAPL) and Facebook (FB) on Wednesday to add fuel to the Big Tech rally. The NASDAQ 100, the home of big tech stocks, climbed 4.4% last week. Apple is expected to report record fourth quarter earnings. And that will certainly help technology stocks in general. But I'd also count the diversity of the companies reporting this week on the positive side of the ledger.
read more

Today I'm starting a new portfolio on JubakAM.com as part of a new Special Report.The portfolio, The Millennial Portfolio (for anyone who has more time than money), isn't intended to be limited to millennials, that generation from 1981 to 1996. Its strategies and stock picks are aimed at any investor who has more time–to retirement, to college tuition payments for the kids, to the downpayment on a house–than money. But millennials get their name on this portfolio because this generation is such a perfect example of the problem.
read more
---
Live Market Report (20 minute delay)
| Symbol | Name | Last Price | Jubak's Gain/Loss | Jubak's Gain/Loss % |
| --- | --- | --- | --- | --- |
| | | | | |
| | | | | |
| | | | | |
| | | | | |
| | | | | |
| | | | | |
| | | | | |
| | | | | |